The Team
Three craftsmen - one passion: the "Saitenwechsel" workshop
Jost von Huene
Guitar maker (master)
Jost von Huene founded the master workshop for guitar making in Dresden in 2007. Here he built up the business areas trading, repair and restoration of guitars and other plucked instruments. His specialization lies in the field of new construction of classical guitars and restorations. He is the contact person for plucking instrument construction, repair, trade and service.
Kim Baker
Violin maker (master)
Born in London, Kim Baker trained as a violin maker in Newark, England in 1993. After her years as a journeyman and the subsequent direction of the Orfeo Strings violin workshop in Hong Kong, Kim Baker moved back to Europe. With the master's certificate and the diploma string instrument in her pocket, she opened the master workshop for violin making in Dresden under the common roof of the joint workshop "Saitenwechsel".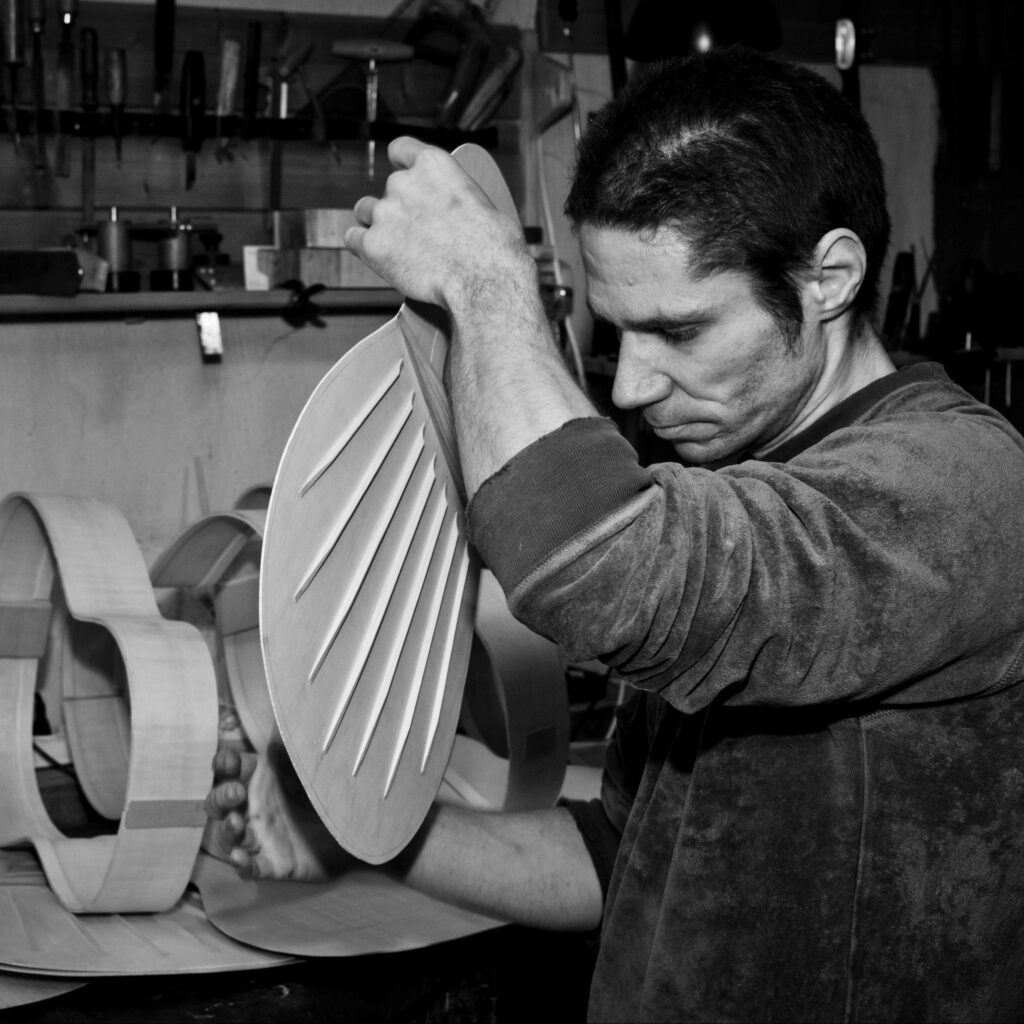 Malte Siems
Guitar maker
After training as a luthier and journeyman in workshops such as Domenget and Haaser, Malte Siems opened his own workshop in Dresden in 2008. His affinity to the electric guitar and his specialization in sophisticated repairs make him a reliable partner of the joint workshop since 2011.