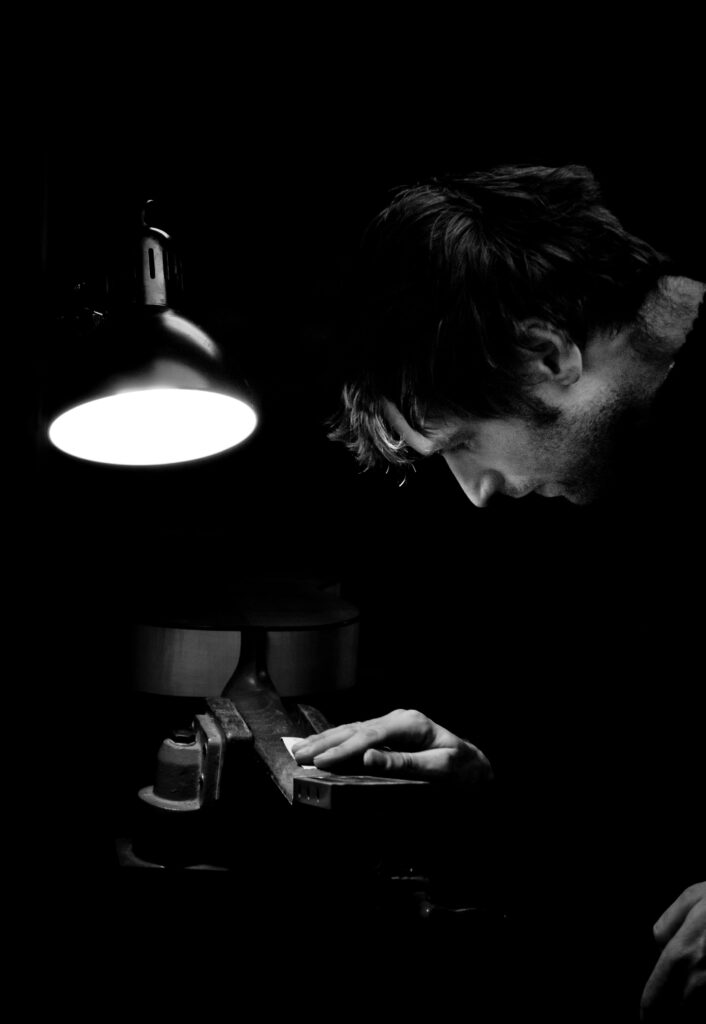 Already as a child he liked to work with his hands. With the first musical attempts on the guitar it was not far to the first home-made guitar. With each successive instrument it became more and more inevitable to turn this fascination into a profession. He then completed his training as a plucking instrument maker in the master workshop of Wolfgang Amann in Dinkelsbühl. Here he got the opportunity with the construction of high-quality classical and steel string guitars to learn the craft completely new and from the ground up.
After passing the journeyman's examination in 2003, he began to study at the West Saxon University of Applied Sciences Zwickau in the course of musical instruments in Markneukirchen. Here he was able to experience and deepen sound design and scientific methods and systematically work on his own concepts in guitar making.
With the graduation to the diploma musical instrument maker (predicate for the best instrument 2007) and the receipt of the master title, followed the opening of the own workshop in the Dresden new city. After setting up the repair shop, the construction and development of his own guitars has become the focus of his work. Since 2012, he has also been working as a lecturer on the degree program Musical Instrument Making.